About Me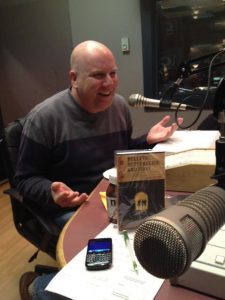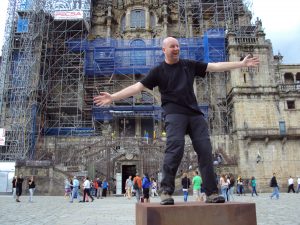 First of all, I am not the talented musician, John Mayer. I must mention that right from the start because whenever I'm tempted to search my name online, Google insists on asking me, "Did you mean John Mayer?" (No, Google, I did not! )
So, let me clarify… I'm the John Meyer who writes fictional travel memoirs—unique adventure stories that combine fun facts of history with present-day drama and humor. Always revolving around a fictitious love story and always based on my own thrilling journeys.
After I was robbed in Rome and then found my faith in humanity restored at the Palio festival in Siena, I was motivated to write Bullets, Butterflies, and Italy.
After I ran with the bulls in Pamplona and then came to the rescue of an injured fan at the Blur reunion concert in Hyde Park, I was encouraged to write Bulls, Bands, and London.
And after walking across Spain with hundreds of pilgrims along the Camino de Santiago, I am proud to say I was inspired to write my third exciting adventure, Shadows, Shells, and Spain!
However, these books are more than travel memoirs. These are distinctive entries into the travel literary genre because they not only promise entertaining fictional drama, but they also provide accurate and amusing descriptions of the local people and places you will encounter in my adventures—which will hopefully enrich and inspire you all to embark on your own remarkable dream vacations!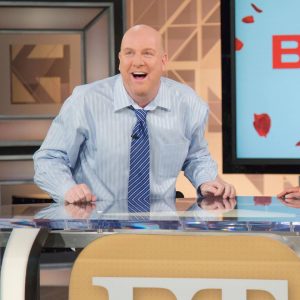 I'm also the studio writer for Entertainment Tonight Canada—and have been ever since the popular daily show launched back in 2005. That's over three thousand episodes now…and counting!
I also regularly write for various award shows in the United States and Canada, including the Banff World Media Festival which has paid tribute to such stars as William Shatner, Ed Asner, Ricky Gervais, Howie Mandel, and Eric McCormack. (And yes, sometimes I even get to meet some of those legends!)
• • • •
More fun facts:
Favorite movie dramas:
Sunset Boulevard, Casablanca, The Godfather, Glengarry Glen Ross, and GoodFellas.
Favorite movie comedies:
Dr. Strangelove, This is Spinal Tap, Monty Python and the Holy Grail, When Harry Met Sally, and Groundhog Day.

Favorite TV dramas:
Lost, The Wire, Breaking Bad, Black Mirror, and Homeland.

Favorite TV comedies:
The Office (UK version), The Larry Sanders Show, Arrested Development, Veep, and Curb Your Enthusiasm.
Favorite countries (out of the 40 that I've visited…so far):
Italy, Greece, Thailand, Egypt, and Costa Rica.
And for further reading, here are a few of my favorite blog posts:
https://www.johnmeyerbooks.com/grammys-2013-part-3/
After a snowstorm delay and a mundane day at the airport, I finally arrive for the 2013 Grammys where the glitz and the glamor compete with reality.
https://www.johnmeyerbooks.com/best-story/
I explain why I will toast the Canadian armed forces for Remembrance Day by recalling the best story my mother ever told me.
https://www.johnmeyerbooks.com/running-with-the-bulls/
I recall the first time that I ran with the bulls in Pamplona. And almost get trampled for my trouble.